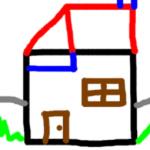 Drawaria.online
Drawaria.online is amazing multiplayer word guessing game which is playable on Gogy io unblocked online. In this new game, you take the turn to draw and guess the words that the other players draw. Show off your artist skills and mental quickness with a fun game in which you can show if you're the best at drawing! Take on players from all over the world and have a great time.
Here at http://www.gogy2.xyz/, a group of players takes turns drawing an image of a secret word, while others try to guess the word before the time expires. People that guess the word get score point, and the fastest also gets additional bonus points. Person who get the most points in series of rounds wins the game! Do you feel that Picasso in you already? Choose one word from 3 words, if you do not know any of the words just pass the turn and let play others. Have fun!
These are simple games that anyone of any age can discover and overcome. You will love the game space of this game today. We create conditions for players to complete challenges and expand their favorite game world with some other interesting games like Ninjam.io and Tombr.io. You will choose the games to play that on your list today?
Controls:
LMB to draw
RMB to erase
Mouse scroll to change brush's size
B to brush
E to erase
F to fill
Z or U to undo
www.gogy2.xyz
Rating:
4
out of
5
based on
2
user ratings