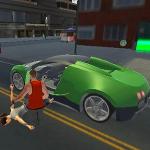 Mad Town Andreas: Mafia Storie
Each level will have different missions that players need to have time to complete and achieve the highest score when participating in Mad Town Andreas: Mafia Storie game online at http://www.gogy2.xyz/. Your world will be expanded and you must show all the most special skills you have learned through tutorials and experiences from other times.
At each level, players will see the screen on the different tasks that you need to take care of and perform immediately afterward. Steal any car to move and complete the mission. You will then have money and continue to explore other activities of this particular game. Your world becomes more special than ever when you start your journey and relax to kill your free time.
The movements and actions of the game will help you win. Take advantage of attack and shooting skills that you can't miss in your part at Gogy2 unblocked games. Each interesting point of the game will lead you to a different task. What are you waiting for without unlocking all levels today?
The attack to make money after completing the task is done by you excellently. Follow the instructions of the game and share how to play games with your friends. Fighting and search tips can help you in this game and many other similar games like Drift Race and Underwater Cycling. Ready for a new journey!
How to play:
WASD or arrow keys to move
1 or 2 to switch weapon
The left mouse button to attack or shoot
E to interact
Space bar to jump
P to pause
H to return home
V to change car's camera view
www.gogy2.xyz
Rating:
4.6428571428571
out of
5
based on
14
user ratings