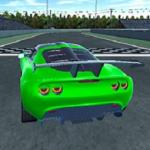 Turbosliderz
When participating in the famous driving game called Turbosliderz at http://www.gogy2.xyz/, players move through different distances and drift to achieve the desired score. You can then use the money to unlock new levels and cars during your move.
This driving game attracts online game players all over the world to find games to relax after every hour of work or stressful learning. You no longer have to waste time searching for or fearing factors such as advertising or game loading speed. Feel free to play the various games and collect rewards that the game offers to players all over the world. Be careful not to collide with other cars if you want to win this game through turns.
Share with your friends if you find the game completely unique. And don't forget to join the best games of Gogy2 driving games today. Each turn will help you practice your driving skills and become the best driver in the world. Will you lose in this game? Try on the next few plays and complete your play the fastest today. Guide your friends if they don't know how to play. You will love this driving game and want to save to your favorite game list. Control your car through different routes today.
We constantly update the latest games for players to join when having free time like German In Mad City and Crazy Demolition Derby V1. Different cars are discovered by you and under your control. Don't forget how to explore this new space with your own skills yours.
How to play:
Use the arrow keys or WASD to control the vehicle
www.gogy2.xyz
Rating:
3.6
out of
5
based on
5
user ratings